Swati Sinha
Author | Updated on Nov 11, 2022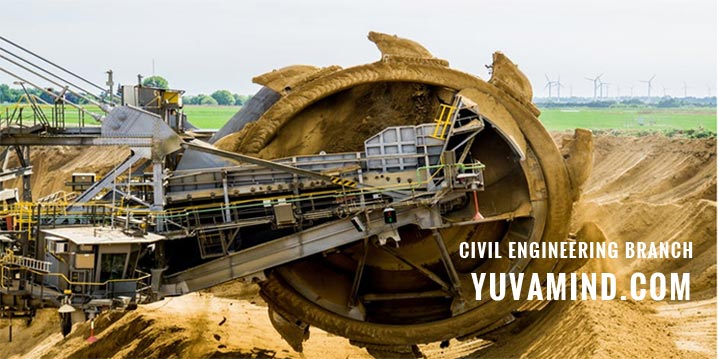 Polytechnic Civil Engineering or Diploma in Civil Engineering Course is the oldest branch of engineering education and expanded hugely in the construction's verticals, it helps you gain expertise in the area of designing the building, supervising or constructing or maintaining buildings/infrastructures, and other relevant work. However, Diploma in Civil Engineering makes you ready a bold and passionate civil engineer. The article covers the following topics. Let's take a closer look.
Table of Contents
What is Polytechnic Civil Engineering?
About Civil Engineering Programme in Polytechnic
Polytechnic Civil Engineering or Diploma in Civil Engineering is a three-year course that is opted by the aspirants who want to be civil engineers after 10th education. However, the Department of Civil Engineering in Diploma was kick-started to nurture high-quality education. This course is completely approved by AICTE and valid to apply anywhere in private jobs /government jobs too. Polytechnic / Diploma Civil Engineering course is imparted under the State Technical Board guidelines.
A Civil Engineering Diploma is a professional engineering course that connects students with major fundamental topics such as manufacturing and repairing buildings, bridges, roads, towers, canals, dams, airports, sewerage systems, highways, and pipelines engineering which are needed more than more in human life. Thus, we can say that a Civil Engineer's scope is secured in terms establishing a career in the Civil Engineering. Since, giant buildings, beautiful flats, bridges have been developed successfully in India and other countries too due to a well-qualified Civil Engineer.
Students get admission into Polytechnic Diploma Civil Engineering course are given good exposures to acquire adequate knowledge of theorical and practical about Civil Engineering saying quality control, materials screening, construction management, professional practice and comprehensive surveying, building drawing, irrigation and bridge drawing, structural engineering/drawing.
Key Highlights
Diploma in Civil Engineering or Polytechnic Civil Engineering is a 2-Year for 12th pass outs and 3-Year for 10th pass outs academic program in which learners are endowed about Civil Engineering, if you are looking for Polytechnic Civil Engineering details for admission 2023 academic year then on this page you can get complete information about Polytechnic Civil Engineering. Below is a brief explanation of this course, read out now.
| Course Name | Polytechnic Diploma in Civil Engineering |
| --- | --- |
| Short Introduction | Diploma Civil Engineering course is about designing the process, maintenance, and construction of roads, dams, bridges, buildings, etc. |
| Course Type | Diploma |
| Duration of the Course | 3 years |
| Eligibility Criteria | 10th (matric) class with minimum 45% marks from a recognized board |
| Admission Process | Common Entrance Exam / Direct (Meritorious candidates) |
| Top Colleges for Diploma Civil Engineering | Jamia Millia Islamia University, Sant Longowal Institute of Engineering and Technology, Lovely Professional University, Galgotias University, etc. |
| Job Responsibilities | Civil Engineer, Civil Engineering Drafter, Civil Engineering Technologist, Senior Civil Engineer, Site Engineer, Construction Engineer, Geotechnical Engineer, Structural Engineer, Assistant Engineer, Executive Engineer, Environment Engineer, Urban Planning Engineer, etc. |
| Average Fees | Rs. 30,000-1,50,000* |
| Average Salary | Rs. 1.5 lakh to 4 lakh* per year |
| Top Most Recruiters | DLF, Supertech, Unicon Development Construction, Emaar Properties, Black cat engineering, Ansal API, Omaxe Limited, CAS Ventures Private limited, Sikka Group, Shapoorji, Tata Projects, PCC etc. |
Polytechnic/Diploma Civil Engineering Admission 2023-24
Those candidates who have interested to get admission to Civil engineering course in a Polytechnic /Diploma can get admission at the Best Polytechnic Colleges anywhere in India if they are eligible to get admission. Well, a large number of students are keen to pursue this course and have viewed its expatriation of the workspace/scope. It is the best option for those candidates who're belonging to poverty and feel that his/her education will be deprived because of money but this course is the right option that allows anyone to accomplish it in less time with less fee and gives a chance to accelerate their career in the civil engineering.
Area of operations: A Civil Engineering course provides the best opportunity to candidates for jobs in varied sectors either government or private.
Duration
| | |
| --- | --- |
| Standard 10th | 3 Years Course |
| Standard 12(Science stream)/ITI (Second Year) | 2 Years Course |
Fee Structure
The fee structure can be varied according to the polytechnic colleges but fees in India start from Rs. 30,000-1,50,000* per year.
What is Salary Scale for a Civil Engineering Polytechnic Diploma Holder?
As per industry trend, Private companies are offering Rs. 1.5-4 lakh* per year later you can get more than it according to your skills and experience.
Eligibility
Candidates must have minimum academic efficiency standard 10 with 50% marks who have interested to get admission to Polytechnic College for Civil Engineering Course. But, aspirants who have cleared the standard 12th as 50% marks with science stream and have lust to enter for the course, are also eligible for this.
What are the advantages of Polytechnic Civil Engineering?
Recently research says that candidates who have completed this course successfully are required in huge numbers in both sectors - private and government. In both sectors, Civil Engineers have played a vital role. In the modern age, the requirement of civil engineers has been grown enough in the real estate industry sectors and others which come under construction/roadways and many more.
What is the Duration of the Polytechnic Civil Engineering Course After 10th education?
Typically, Polytechnic Civil Engineering takes 3 Years, if you want to join this course based on your 10th education. But, for 12th pass outs, it is a 2-Year long duration course.
What Is The Duration After The 12th For Polytechnic Course in India?
The total duration of the Polytechnic Civil Engineering Course will be 2 years for 12th-based admission.
How to Choose the Best Polytechnic Civil Engineering Colleges?
Looking to quickly get details of Best Polytechnic College which offers Civil Engineering (CE) Course for the admission? Look Up! Below are location-wise colleges and click them for authentic details.
What Is the Growth After Civil Engineering Course in Polytechnic?
As we know that, without planning we can't lay any infrastructure whether it is about house construction, road, or flyover construction for this kind of work Civil Engineers are always demanded. This means Civil Engineering Course is a too powerful a course that comes with exiting career.
You might be interested in:-